Scenarios for Protecting European Avian Redistributions
Department of Terrestrial Ecology, Norwegian Institute for Nature Research, Trondheim, Norway

Conservation Office, BirdLife Europe, Brussels, Belgium

Department of Ecoscience, Aarhus University, Rønde, Denmark

Danish Hunters' Association, Rønde, Denmark

Finnish Museum of Natural History – University of Helsinki, Helsinki, Finland

Department of Biology, University of Turku, Turku, Finland

Convention on Migratory Species Secretariat, United Nations Environment Programme – UNEP, Bonn, Germany

Secretariat of the Agreement on the Conservation of African-Eurasian Migratory Waterbirds, United Nations Environment Programme – UNEP, Bonn, Germany

Ecolandlab, Center for Ecological Research and Forestry Applications, Cerdanyola del Vallès, Spain

Department of Ecology, Swedish University of Agricultural Sciences, Uppsala, Sweden

African-Eurasian Migratory Landbirds Action Plan Working Group – Convention on Migratory Species, United Nations Environment Programme – UNEP, Bern, Switzerland

Monitoring Department, Swiss Ornithological Institute, Sempach, Switzerland

Department of Biodiversity, Wetlands International European Association, Ede, The Netherlands

Eurosite – the European Land Conservation Network, Tilburg, The Netherlands

Department of Mathematics and Statistics, University of St. Andrews, St. Andrews, United Kingdom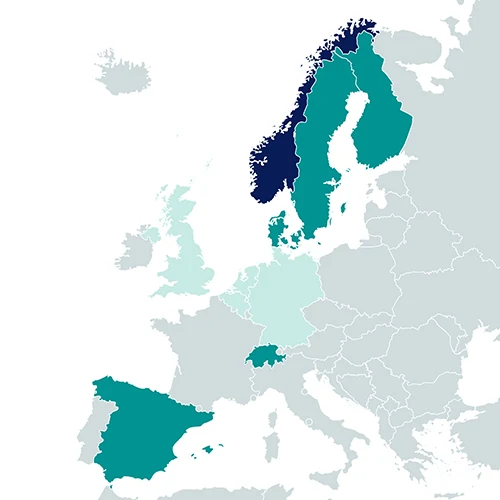 Biodiversity loss is a global challenge that requires innovative conservation strategies to mitigate ongoing threats from habitat loss and climate change. Birds are highly responsive to environmental change and important indicators for ecosystem health. New assessments of current conservation actions are urgently needed because many bird populations are declining in Europe. The occurrence and numbers of birds, especially species of conservation concern, are among the main criteria used to identify areas of high ecological value that are central to post-2020 conservation targets. SPEAR will address Targets 3 (Governance agreements for migratory species), 5-7 (Reducing direct pressures on migratory species and their habitats), and 9-11 (Improving the conservation status and enhancing ecosystem services provided by migratory species) of the Strategic Plan of the Contracting Parties to the Bonn Convention on Migratory Species, and objectives 2 (Sustainable use and management of migratory waterbirds) and 3 (Maintaining a comprehensive flyway network of protected areas) of the Agreement on the Conservation of African-Eurasian Migratory Waterbirds.
SPEAR will compile pan-European data on seabirds, waterbirds, and landbirds to meet five objectives: i) to identify potential changes in priority areas for bird conservation at land and sea, including critical gaps in the current network of protected areas in Europe needed to build a Trans-European Nature Network, ii) to assess the resilience of European networks to environmental change and identify alternatives that will be robust under future scenarios of threats and pressures, iii) to assess the cost-effectiveness of management plans for protected areas that will facilitate adaptation of birds to climate change, iv) to plan adaptive and sustainable management for harvested species, and v) to develop new knowledge and governance tools needed for conservation of multifunctional wetlands.
Identification of priority areas for bird conservation and gaps in the current network of protected areas at land and sea in Europe, providing cost-effective solutions through land planning with spatial conservation prioritisation.

Assessment of emerging threats to current networks of protected areas and identification of areas important to future conservation within different scenarios of change.

Evaluation of management plans for climate change adaptation strategies implemented inside the Natura2000 network to identify effective actions. We will also conduct a cost-effective assessment of management actions of current EU-LIFE projects.

Establishment of a new database of conservation evidence on the cost-effectiveness of different management plans.

Development of an integrated conservation strategy to halt declines of harvested species of waterbirds, including management plans for sustainable harvest and wetland habitats conservation, and decadal predictions for bird populations.

Development of best practices to guide Nature-based Solutions to support wetland management at both a local and landscape scale. We will evaluate trade-offs and synergies in different management options to identify solutions that are optimal for both biodiversity and ecosystem services.