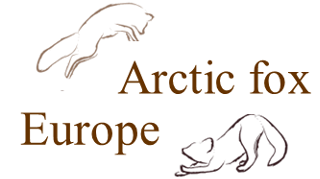 Identifying effective management strategies for enhancing transnational metapopulation protection of the Arctic Fox in Europe
Nina E. EIDE, Senior researcher
Department of Terrestrial Ecology, Norwegian Institute for Nature Research, Trondheim, Norway

Unit of Natural Resources – Wildlife Ecology Group, Natural Resources Institute Finland, Helsinki, Finland

Department of Arctic and Marine Biology, University of Tromsø, Tromsø, Norway

Department of Zoology, Stockholm University, Stockholm, Sweden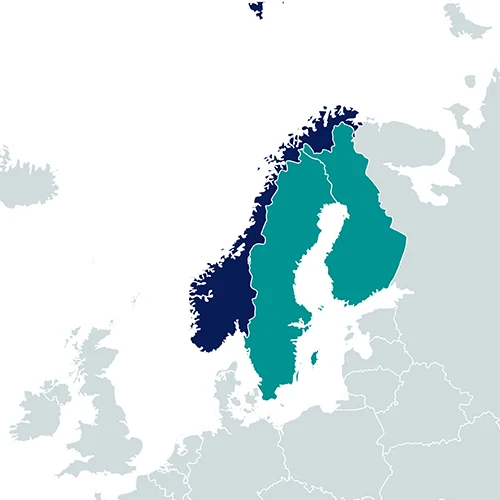 Within the European Union, the Fennoscandian Arctic-alpine tundra is the biome exposed to the fastest climate change – causing a severe threat to tundra biodiversity through fragmentation, changes in the trophic dynamics and invasion of boreal species. Furthermore, human activities and land use increasingly impact the tundra in Fennoscandia. Many tundra species therefore occur in a fragmented distribution across habitat patches (metapopulation structure), rendering them more vulnerable with an elevated extinction risk. To maintain contact between habitat fragments, dispersal is a key process for securing viable populations for the future.
The Arctic fox is classified as a climate change flagship species by the IUCN and is a priority species according to the EC Habitat Directive. The Fennoscandian Arctic fox was on the verge of extinction around the year 2000, with only 50 adult individuals remaining in a highly fragmented distribution. In response to efficient conservation actions, the population has however recovered to ca 500 individuals.
ARCTIC FOX EUROPE aims to develop a transnational management strategy that will maximize the likelihood of long-term persistence of the Arctic fox in Europe. Specifically, a broad set of management actions will be evaluated using a spatial metapopulation model, to explore the outcome of alternative management plans under different scenarios of climate change and human impact (climate change, land use, species management). In detail, we will explore i) how the Fennoscandian Arctic fox metapopulation is expected to be impacted by future climate change with specific emphasis on prey abundance (lemmings), metapopulation processes, boreal invasion (red fox), as well as loss of tundra habitat and lack of connectivity, and ii) the most efficient transnational management strategies under scenarios of change.
ARCTIC FOX EUROPE will develop a metapopulation model to identify priority areas and management actions that increase viability of the Arctic fox metapopulation under scenarios of climate change and other human pressures. The model will be informed with data including Arctic fox population dynamics (demography, dispersal and genetics), trophic dynamics, and conservation actions over the last two decades in Fennoscandia. GIS projections will be used to forecast how the spatial structure of the tundra will change under future climate change.
Management agencies and stakeholders in Norway, Sweden and Finland will be involved in ARCTIC FOX EUROPE to develop a Management Strategy Evaluation (MSE) framework. The metapopulation model will be used to explore outcomes of alternative management plans under different future scenarios, comparing costs and benefits, identifying trade-offs and synergies, and analyzing decision outcomes.
ARCTIC FOX EUROPE will demonstrate how state-of-the-art metapopulation models can generate knowledge about climate change impact on biodiversity in fragmented ecosystems, and support the development of transnational protection strategies.